WHEELING'S DARK TRUTH
THE TRUTH WILL NOT BE CENSORED
THIS SITE IS DEDICATED TO THE UNRAVELING OF THE REPTILIAN DARKNESS IN WHEELING, WEST VIRGINIA.
WHEELING IS CURRENTLY UNDER THE IRON CLAW OF GLENN ELLIOTT, A REPTILIAN HYBRID CREATED IN 1974. HIS MISSION IS TO DESTROY OUR SOULS AND BREAK OUR SPIRITS TO CREATE MASSIVE AMOUNTS OF ORGONE ENERGY TO FUEL THE REPTILIAN WAR MACHINE.
THIS PHOTO, ASSUMING IT IS NOT REMOVED AS SOON AS ITS LIVE, SHOWS ELLIOTT STANDING BEFORE A WALL OF FLAMES, IT HIS BELIEVED THIS PHOTO WAS TAKEN DURING A PUBLIC MEETING, DURING THE MEETING ELLIOTS HUMAN FORM BEGAN TO FAIL, THIS PHOTO WAS TAKEN MOMENTS BEFORE ALL THE JOURNALISTS, INCLUDING OUR AGENT, VANISHED, NEVER TO BE SEEN AGAIN.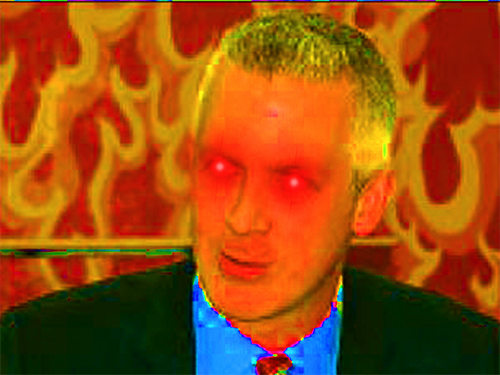 Follow us on
Zuccbook